Update on Nepal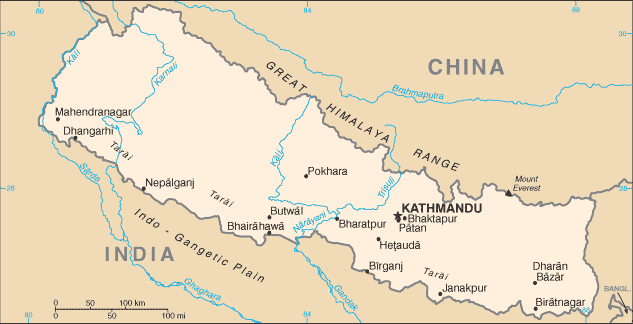 Update on Nepal
Affected by the second wave of Covid-19 in India, the situation in Nepal is quite dire. As Nepal and India share an open border of about 1,750 kilometers with 35 entry and exit points, people from the two countries can travel freely across the border. Since the outbreak in India in April, many Indians and Nepalese working in India have returned to Nepal. This resulted in a huge rise of new daily cases, from 100 in early April to more than 8000 after May 5, and the daily death toll exceeds 50. As of May 9, the total caseload has exceeded 390,000, and there have been 3720 deaths so far. For a country with a population of nearly 30 million, the current development of the epidemic is close to that of India. At the end of April, the capacity of the country's health system had reached its limit. The government has imposed lockdowns and curfews in various places since April 29 to prevent the further spread of the epidemic.
Concerning the saints in the 4 churches in Nepal, all the church meetings are currently conducted online through Messenger, WhatsApp, or Zoom. Some saints who live close to each other seize the opportunity to visit the saints while going grocery shopping after taking preventive measures. So far, 6 saints have been infected, and 4 saints are suspected to be infected. At pesent 1 saint has recovered and saints who have not yet recovered only exhibit mild symptoms.
Let us pray for Nepal:
1. Pray for the infected saints to be preserved, healed, and be strengthened in their faith in the Lord during their recovery process
2. Pray for the government to implement effective control measures for the epidemic to be controlled as soon as possible
3. Pray for the saints' personal enjoyment of the Lord and their participation in the church life to be strengthened during the lockdown period.
4. Pray for the saints to continue living a life of gospel preaching and shepherding via online messaging applications during the pandemic.
Brothers in Nepal
5.10.2021